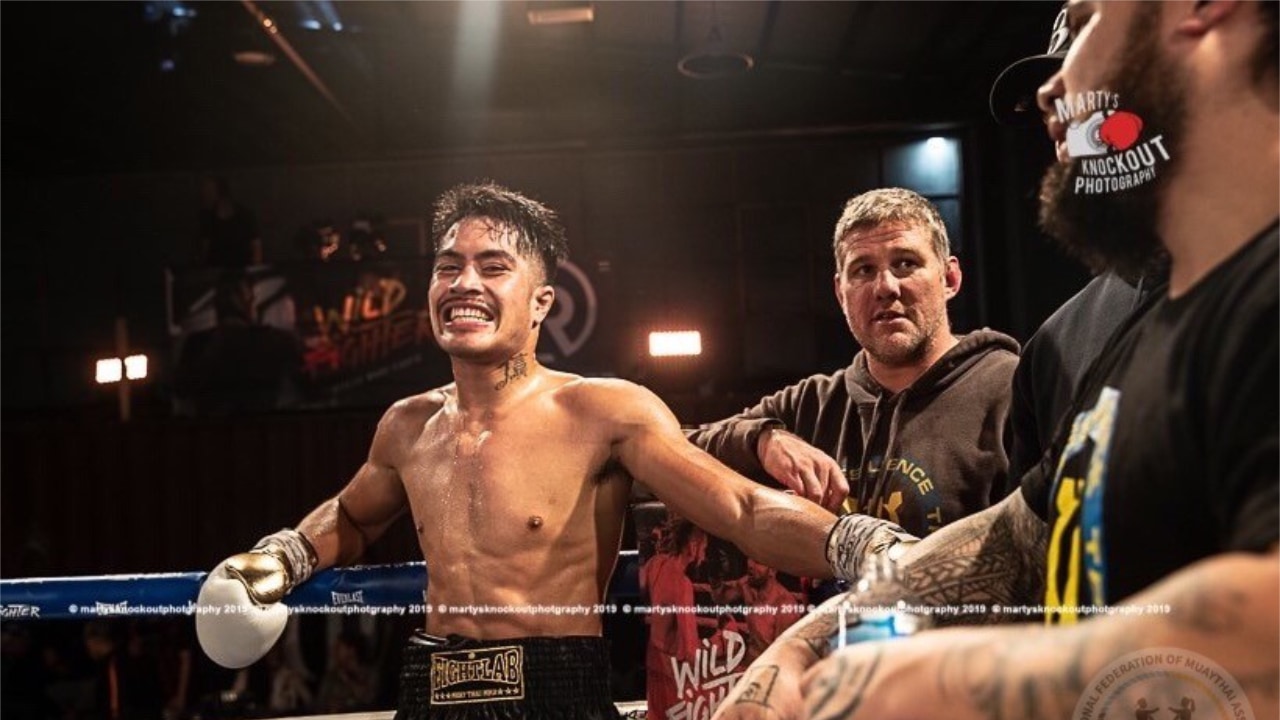 A heart without dreams is like a bird without feathers.
We are all members of a unique family built on ancient traditions and values passed from the ancient times of Siam to the modern day Thailand. We love muaythai. Muaythai is more than just a combat sport, it is an art, it is culture and for many of us it is our life. We have a saying in muaythai, "The only way we look down upon someone is when we reach out to help them back on their feet."
In September 2019, a young smiling talented warrior traveled from Melbourne, Australia to Thailand in dedicated pursuit to live his dreams and experience muaythai in all its beauty. Everyone dreams to compete in one of Thailand's biggest stadiums, Lumpini, the mecca of muaythai. Athletes from across the globe embark on their journey, join camps, trusting their trainer, assume safety mechanisms are in place by the promoter, trust there is an official sanctioning body that ensure health and safety for all athletes, regardless to what corner of the ring they stand in.
Sy had this trust.
He was given the opportunity to compete at Lumpini, but his dream turned into a horrific nightmare. Sy collapsed after the fight with a brain hemorrhage. He was sent to hospital emergency, went through two operations but instead of opening his eyes, he fell into a life-threatening coma.
Since this devastating day in September, when Doctors predicted he would not make it…with the spirit of a true warrior, he is still lying in coma till this day.
The promoter disappeared. All details and specifics were kept under the radar and it was left to his loyal friends and coaches in Australia who have done their utmost to contribute towards the hospital bill. We would like to give all our respect for their efforts this far. However, It is not enough to give Sy the fighting chance for recovery he needs.
We have only recently become aware of this painful and heartbreaking circumstance. Our hearts go out to all his family and friends, but also our sheer disappointment to the ones who are not worthy to be in the muaythai family, let alone sport family.
NOW is the time to bring the warrior home to Australia where he can get proper medical care, treatment and hope for a recovery. Anyone who has spent months lying in a hospital bed knows well what the secondary effects have on the body, from ulcers, bed sores, to infections and dangerous blood clots.
With your help and once Sy is safely home, we will take the necessary steps to ensure that other dreamers and their family members will never be in such a situation again. This we pledge from our hearts.
The return date for Sy is set for March 10th 2020. The final hospital bill and the medical transport need to be raised before he can fly home to his loved ones. The clock is ticking and we now look to you for your kind support.
Please, please join the Go Fund Me campaign to help us get Sy home. Every dollar,cent,pound,baht is a fighting chance for Sy.
https://www.gofundme.com/f/help-get-sy-home
Let's give Sy's warrior spirit a chance towards a successful recovery and a second chance at life. Sy is known as a man who always shows kindness to others in need, he would give the clothes on his back if someone was in need. Let us give something back to him this time, let's get him home.